2023 Learning in Practice Fellowships Awarded
The Disability Studies Program is awarding three Learning in Practice Fellowships to Elliot Lloyd (C'24), Ben Oestericher (SFS'25) and Dillon Leet (L'25) thanks to support from Catrina and Alessandro Guerrini-Maraldi (Parents'24). The fellowship grants $5,000 to awardees for projects centered around research, scholarship and artistic production. This year's fellowship theme is "Mental Health and Disability Justice."
"The Guerrini-Maraldi's support allows us to expand the fellowship program substantially, opening it up to all matriculated students, undergraduate and graduate, and we're so grateful for that opportunity," said Professor Libbie Rifkin, associate director of the Disability Studies Program.
The fellowship provides an opportunity for students to probe questions about society's ability to address disability issues.
"One in four people live with a disability and it is still a sort of taboo subject," said Mrs. Guerrini-Maraldi. "We need an interpretation of disability that impacts not just through sympathy but through a demonstration of effective participation in society."
With this new financial support, the fellowship is open to students of all disciplines, not just those minoring in disability studies. All three fellows are working on exciting projects with connections to mental health that will advance disability studies in many ways.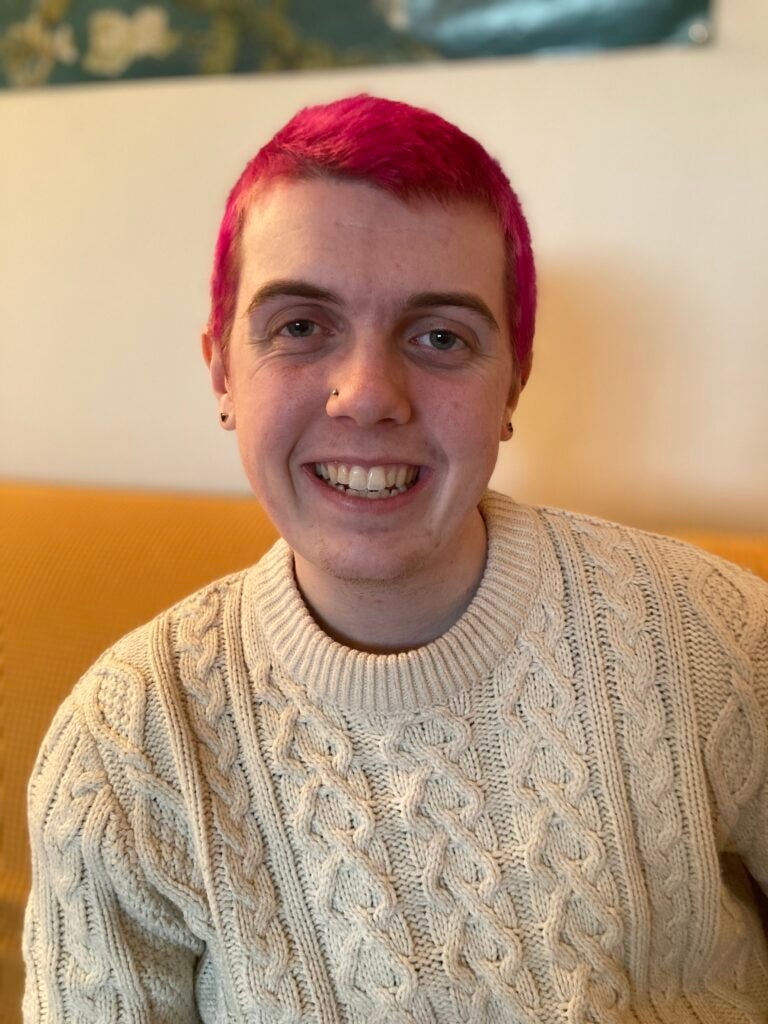 Lloyd's project is titled "Resistance, Survival and Joy within the Psych Ward" and will work toward creating a collaborative art piece for survivors of psychiatric wards, including writing, visual and digital art. He will then compile these art pieces into a physical zine as well as a website so the project can continue. Lloyd writes: "I want to center the voices of psychiatric survivors and give us a forum that allows us to think of ourselves in ways outside of a medical model of mental illness, and highlight the ways in which we are allowed to authentically survive. Through this research project, I can add a nuanced perspective to discourse around the role of psychiatric institutions that centers psychiatric patients' humanity and lived experience as worthy of embracing."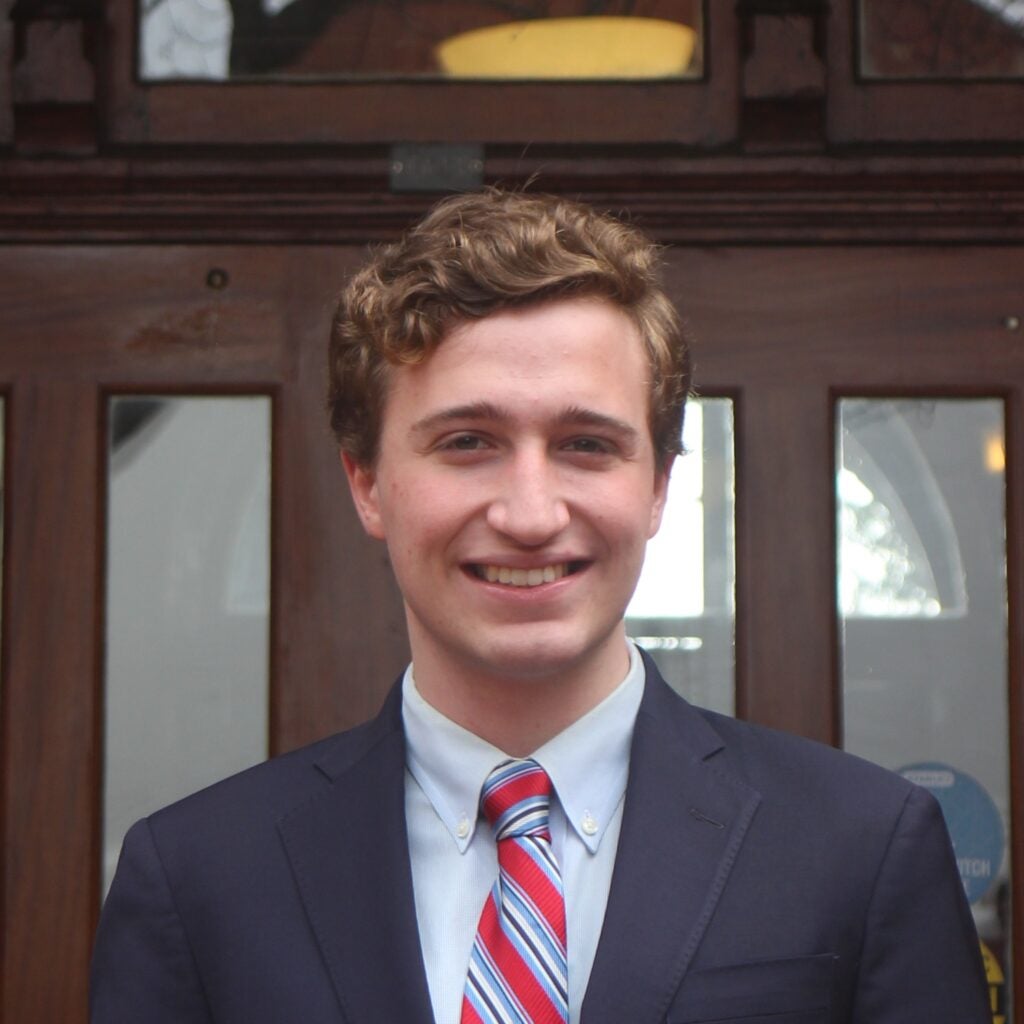 Oestericher's project is called "'No Peace Without Peace of Mind:' Assessing the Provision of Mental Health and Psychosocial Support (MHPSS) in Conflict-Affected Northeast Nigeria." In an interview, Oestericher shared that he was interested in the fellowship because he worked on a research project about the intersection of mental health and peacebuilding in Northeast Nigeria, and wanted to dive deeper into this research and make it larger and publishable. He will expand on his research by conducting interviews with 20 people from Northeast Nigeria with mental illness and write a peer-reviewed article. Oestericher shares that this project is especially important to him because his "grandmother and her siblings grew up as Jews fleeing the Nazi occupation of Belgium. As young children, they witnessed nearly all of their extended family being taken to concentration camps where they were later killed. My grandmother still lives with the weight of the trauma from these experiences—trauma that has never been treated. "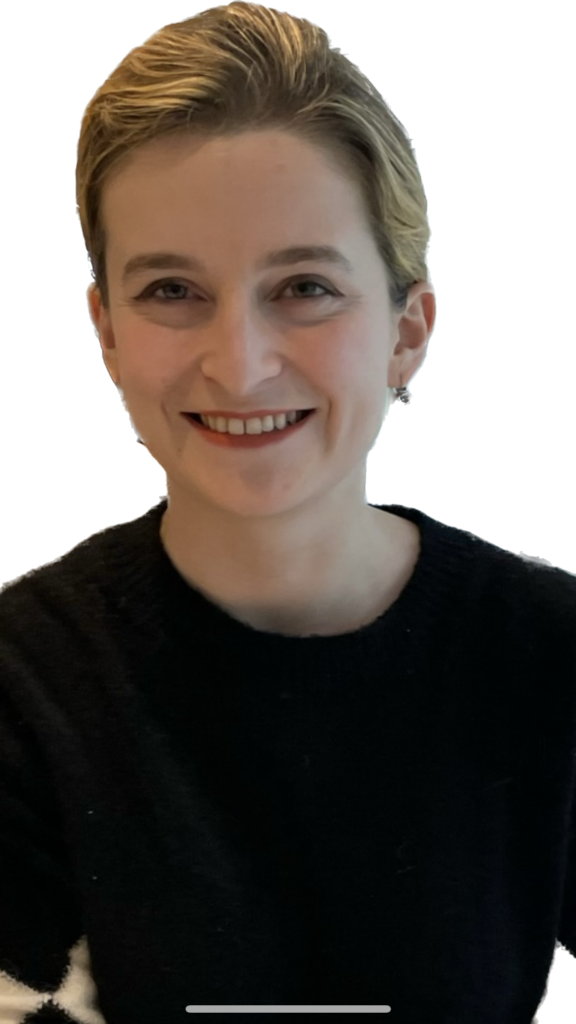 Leet's project is entitled "Putting on a Brave Face: Perceptions and Realities of Disclosures of Mental Health Records in Employment Discrimination Cases." Leet plans to work with organizations including Equal Rights Center, the Neighborhood Legal Services Program and the Catholic Charities Legal Network to conduct interviews about how fears around disclosure of mental health conditions can prevent disabled litigants from filing employment discrimination suits. Dillon writes: "If discovery is dissuading disabled individuals from accessing recourse, then one of the few tools that the community has to address this pain is made inaccessible. I believe that this effect will be particularly pronounced in the community affected by mental health considerations, as the stigma around mental health in the workplace is especially significant…"
The three projects will all be presented as a part of the Disability Studies Event Series in the Fall of 2023, so look out for more information about where and when these projects will be shared.