About
Disability is an important dimension of human diversity. The WHO estimates that 1.6 billion people worldwide have a significant disability.
Over the past three decades, disability studies has emerged as a robust and vibrant field of intellectual inquiry, bringing together cutting-edge research in the humanities, social sciences, and health sciences. The discipline analyzes the cultural and political significance of disability, examining the lived experience, politics, and production of disability in history and in the present moment. Disability studies hones creative and critical tools to analyze how societies grapple with physical and mental differences, the way disabled people negotiate stigma and social power, and concepts of normalcy, difference, and "deviance."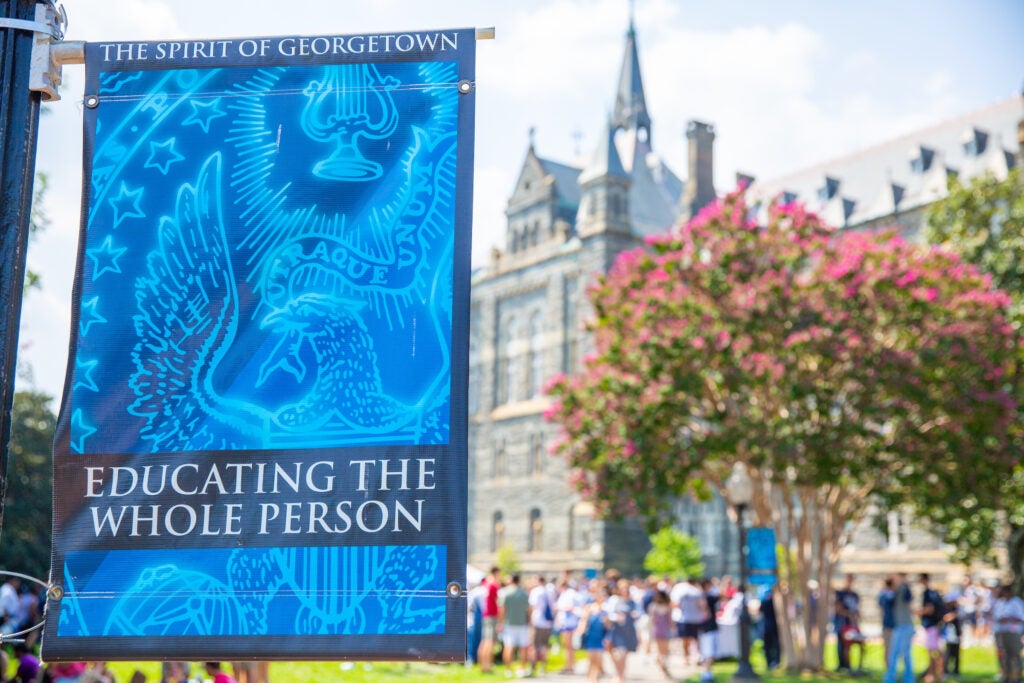 Students recognize that gaining a deeper understanding of disability experience is a critical element in their education, and one that will help prepare them for a growing number of careers. Drawing from rich offerings in disciplines as various as anthropology, bioethics, English, health systems administration, nursing, philosophy, psychology, theater and performance studies, theology, and women's and gender studies, the minor in disability studies enables students to explore this critical facet of human diversity in an in-depth fashion as it relates to their major field of study and to their professional aspirations.