Faculty
Core Faculty
Quill Kukla
Director, Program in Disability Studies
Quill Kukla (new window) is Professor of Philosophy and Senior Research Scholar at the Kennedy Institute for Ethics, as well as the Director of Disability Studies. Within disability studies, their research and teaching focus on disability bioethics, the epistemology and metaphysics of medicine, the politics of bodies and conceptions of normalcy and abnormalcy, disabled agency, and how material environments interact with different bodies with different shapes and capacities. Their most recent book is City Living: How Urban Spaces and Urban Dwellers Make One Another (Oxford University Press 2021), and their forthcoming book is Sex Beyond "Yes!" (Norton 2023). They are also the editor of the Kennedy Institute of Ethics Journal. For more information about their publications, visit the KIE website (new window).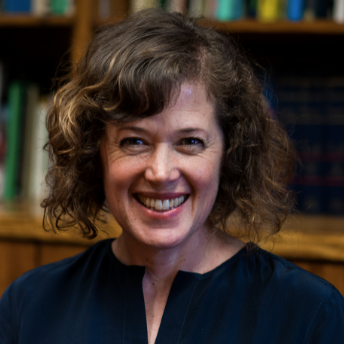 Libbie Rifkin
Associate Director, Program in Disability Studies
Libbie Rifkin is Teaching Professor in the Department of English, where she teaches courses in disability and gender studies, poetry and poetics, and American literature, and was the founding Director of the Program in Disability Studies from 2017-20. Rifkin currently serves as the first Special Advisor to the Vice President of Diversity, Equity, and Inclusion for Disability, a new role that expands Georgetown's commitment to valuing disability as an identity and dimension of diversity.
Lydia X. Z. Brown
Lydia X. Z. Brown is adjunct lecturer in the disability studies program. They are a disability justice advocate, organizer, educator, attorney, strategist, and writer whose work has largely focused on interpersonal and state violence against multiply-marginalized disabled people living at the intersections of race, class, gender, sexuality, nation, and language. Currently, Lydia is Policy Counsel for the Privacy and Data Project at the Center for Democracy and Technology; Director of Policy, Advocacy, & External Affairs at the Autistic Women & Nonbinary Network; and founder and volunteer director of the Fund for Community Reparations for Autistic People of Color's Interdependence, Survival, and Empowerment.
Jennifer Natalya Fink
Jennifer Natalya Fink is a professor of English at Georgetown University. She is the author of seven books including All Our Families: Disability Lineage and the Future of Kinship (Beacon: 2022) and founder of the Gorilla Press, a nonprofit promoting youth literacy through bookmaking. Fink is the winner of the Dana Award for the Novel and the Catherine Doctorow Prize for Innovative Fiction, as well as a finalist for the Lambda Literary Award.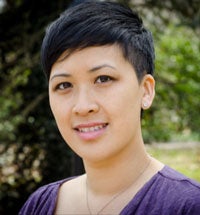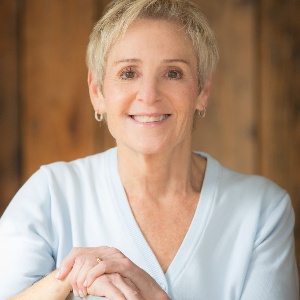 Toby Long
Toby Long, PhD, PT, FAPTA is a Professor in the Department of Pediatrics, Georgetown University and the Training Director of the Center for Child and Human Development, University Center for Excellence in Developmental Disabilities. Dr. Long is the Director of the Graduate Certificate Program in Early Intervention offered by Georgetown University and teaches Children with Disabilities, within the undergraduate Minor in Education, Inquiry and Justice. Dr. Long is also the Director of the Comprehensive System of Personnel Development for the District of Columbia's early intervention program, Strong Start. Dr. Long is an internationally known speaker and consultant on service delivery to children with disabilities and special health care needs.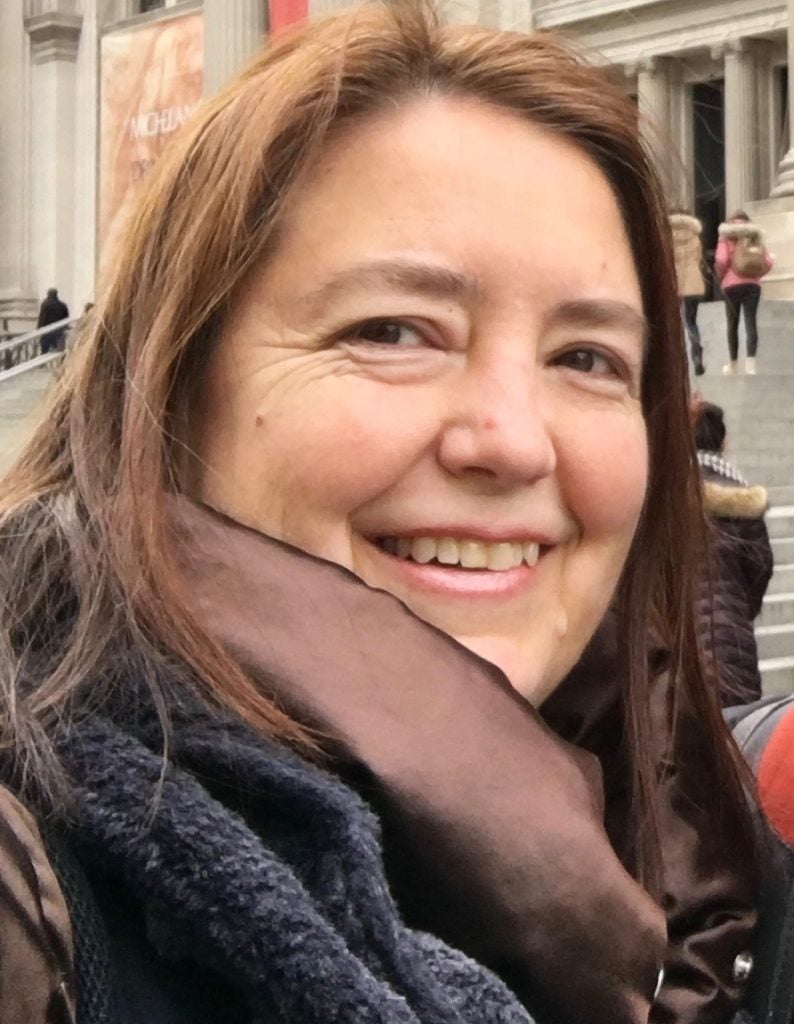 Sylvia Önder
Stemming from her research in medical anthropology, Sylvia W. Önder connects the lived experience of difference with the possibilities and constraints of culture. Just as a visible marker such as skin color might be read in a positive or a negative way due to a specific cultural context, physical or mental differences can create opportunities or lead to stigma in different cultures in varying ways. Disability Studies, as an academic field, has been developed in a Western cultural context and so has a particular way of defining, examining, and critiquing. If we broaden our field to the entire world and to subcultures within Western cultures, we can challenge our own definitions and find interesting new ways to critique the structures that restrict or awaken human potential. Professor Önder has taught courses that include the concept of Deaf Gain (the opposite of Hearing Loss) from the perspective of proponents of Deaf Culture who reject the label of Disability altogether. Another topic of interest is how the clash between military culture and civilian culture in the U.S.A. has been detrimental to the understanding and care of veterans, including those with disabilities. Requiring students to consult ethnographic studies of communities in non-English-speaking contexts challenges the very definitions of what it means to be human, how we define and stigmatize (or don't) others, and how we can bring fresh insights to the struggle for inclusivity and the realization of everyone's potential.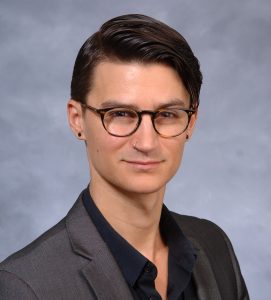 Joel Michael Reynolds
Dr. Reynolds is an Assistant Professor of Philosophy and Disability Studies at Georgetown University, a Senior Research Scholar in the Kennedy Institute of Ethics, and core faculty in Georgetown's Disability Studies Program. He is also the founder of The Journal of Philosophy of Disability, which he edits with Teresa Blankmeyer Burke.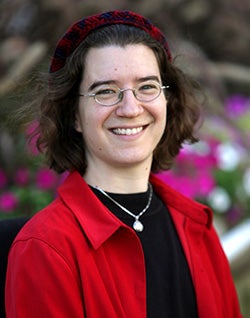 Julia Watts Belser
Julia Watts Belser is Associate Professor of Jewish Studies in the Theology Department at Georgetown University. An ordained rabbi, Watts Belser writes queer feminist Jewish theology and brings disability culture into conversation with Jewish tradition. She is the author of three books, including most recently Rabbinic Tales of Destruction: Gender, Sex, and Disability in the Ruins of Jerusalem (2017). Her course "Religion and Disability Studies" examines the intersections between religion and disability in sacred texts, popular culture, and disability activism, with a particular focus on Jewish and Christian traditions. It invites students to reflect together on the way that disability studies and disability experience might deepen our understanding of what it means to be human—and how we practice commitments to justice, dignity, and solidarity. Professor Watts Belser holds leadership positions in the American Academy of Religion and has served on the board of the Society for Jewish Ethics, as well as Nehirim, a national community of lesbian, gay, bisexual, and transgender Jews and allies.
Scholar/Artist/Activist in Residence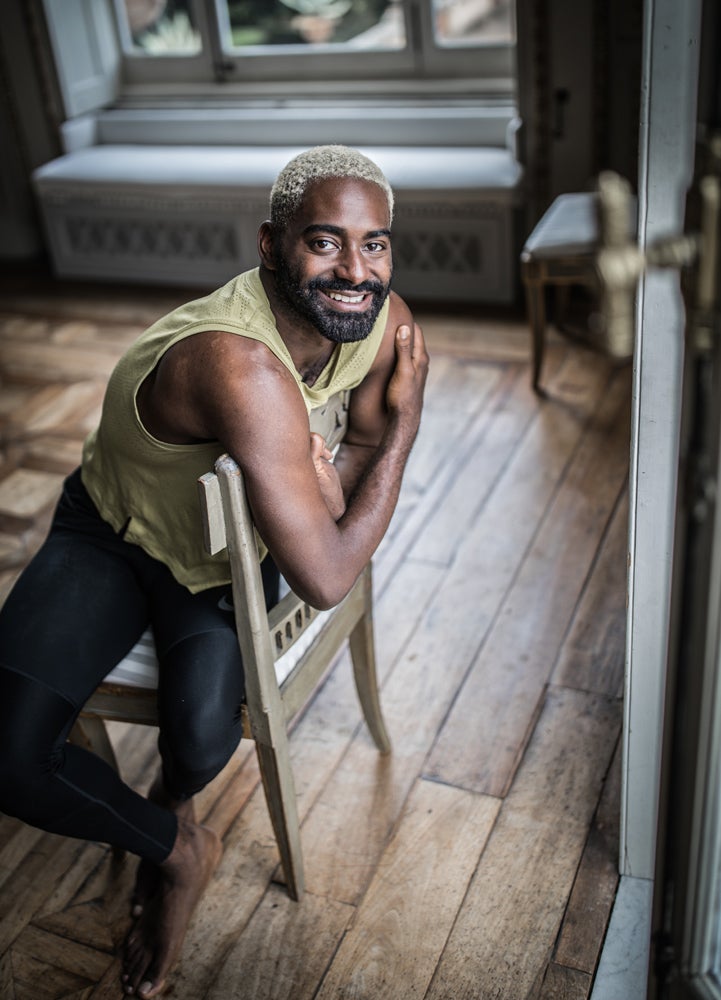 Jerron Herman
Herman is a prolific artist in the disability space, whose nuanced work has not only invited discussions but drawn accolades as well. Herman has been featured in – and on the cover of – Dance magazine, at The Hastings Center and in theater, dance and performance venues around the world. He is a collective member of Kinetic Light, with which he is developing Wired, premiering 2022. He is also a trustee for Dance/USA and a teacher-choreographer for children with disabilities for the DREAM Project at the National Dance Institute. A model, dancer, choreographer, advocate, educator and theater artist, Herman is known for his collaborative, innovative and thoughtful approach to building art and community. Last year, Herman was named a 2020 Disability Futures Fellow by the Ford Foundation & Andrew W. Mellon Foundation. His play 3 Bodies will be featured in Theater magazine's forthcoming issue.
Visiting Researcher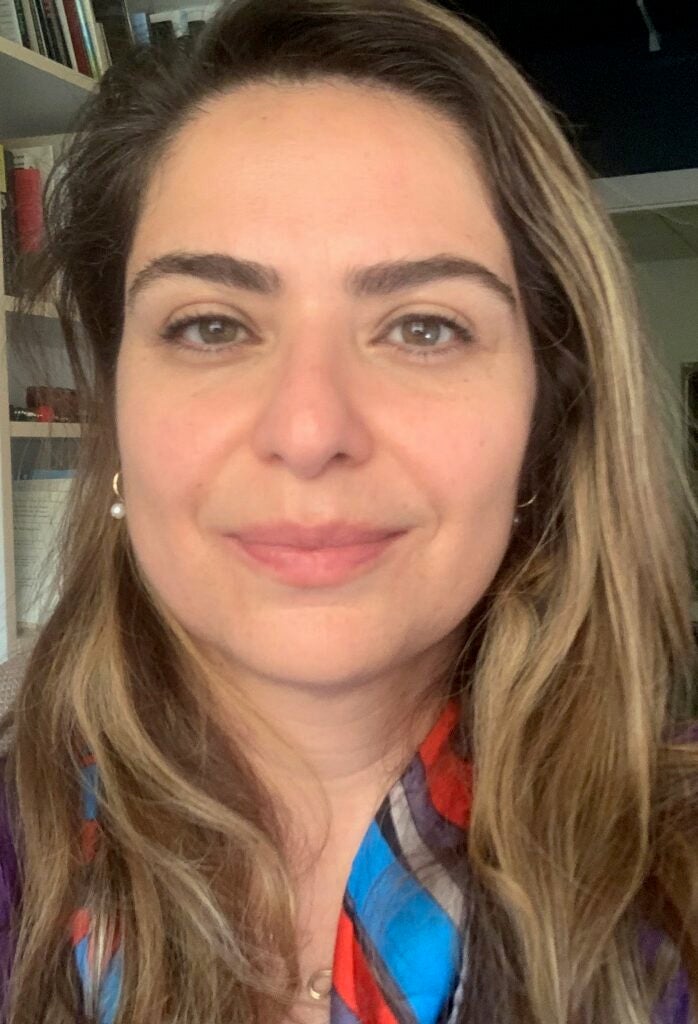 Aysun Yaralı
Visiting Researcher Dr. Aysun Yaralı comes to us from Van, in the mountainous region of Eastern Anatolia. Her visit is funded by the preeminent Turkish scholarly foundation TÜBİTAK, the Scientific and Technological Research Council of Turkey. She has her undergraduate and graduate degrees in Public Administration and her PhD in Political Science from Hacettepe University in Ankara. Her Doctoral Thesis title is "The Analysis of the Conceptualization of the Intellectual in the Ideas of Gramsci and Bourdieu through the case of TEKEL workers demonstrations". She has published many articles and book chapters in Turkish, and also articles and presentations in English such as "Conservatism and Neo-Conservatism in the Post-2003 Period in Turkey: Changes in Policies on the Family and Women" (2016), "Being Syrian in Higher Education: A Study on Migration and Social Integration in the Example of Yüzüncü Yıl University" (2018), and "Othering in Language: Definitions of Disabled People in Turkish Proverbs and Idioms" (2018). Dr Yaralı, has taken part in and conducted many projects supported at the national and local level. In these projects she discusses the intersection of disability, women's rights, and migration with local politics. Dr. Yaralı, in addition to conducting studies based on the theories of political philosophy and political theory, focuses on differences, discrimination, and disadvantage in her works, and is interested in feminist movements, gender, body politics, and migration.
Our Affiliated Faculty
Sean Aas, Assistant Professor, Department of Philosophy
Robert Bies, Professor of Management, McDonough School of Business
Laura Bishop, Associate Teaching Professor, Kennedy Institute of Ethics
Denise Brennan, Professor and Chair, Department of Anthropology
Youngeun (Kaitlyn) Choi, Assistant Teaching Professor, Department of Biology
Patricia Cloonan, Associate Professor, School of Nursing & Health Studies
Thomas Coate, Associate Professor, Department of Biology
Theodora Danylevich, Adjunct Lecturer, Writing Program
Carol Day, Adjunct Assistant Professor, School of Nursing and Health Studies, Human Science
Father Patrick Desbois, Braman Endowed Professor of the Practice of the Forensic Study of the Holocaust, Center for Jewish Civilization (CJC)
Madeline Eller, Doctoral Student, Department of Philosophy
Elizabeth Ferris, Research Professor, Institute for the Study of International Migration (ISIM)
Brady Forrest, Adjunct Lecturer, Women's and Gender Studies Program
Emily Gasoi, Adjunct Lecturer, Education, Inquiry and Justice Program
Elzbieta Gozdziak, Adjunct Professor, School of Foreign Service
Raymond Kemp, Special Assistant to the President Adjunct Professor DC Community Fellow, Center for Social Justice
John Keown, Rose F. Kennedy Professor in Christian Ethics, Department of Philosophy
Margaret Little, Professor, Director of Kennedy Institute of Ethics and Co-Founder of Ethics Lab, Department of Philosophy
Jaime Madden, Adjunct Lecturer, Women's and Gender Studies Program
Abigail Marsh, Professor, Department of Psychology
Father Dennis McMannus, Adjunct Professor, Center for Jewish Civilization (CJC)
Emily Mendenhall, Professor, Edmund A. Walsh School of Foreign Service
Beth N. Peshkin, Professor of Oncology, Director of Cancer Genetic Counseling, Education Director, Fisher Center for Hereditary Cancer and Clinical Genomics Research, Associate Faculty, Pellegrino Center for Clinical Bioethics
Joan Riley, Engelhard Senior Scholar & Associate Professor, School of Nursing & Health Studies
Sara Schotland, Adjunct Lecturer, Department of English
Elena Silva, Vice Dean of Faculty and Diversity and Inclusion, Senior Associate Dean
April Sizemore-Barber, Assistant Professor of the Practice, Women's and Gender Studies Program
Sarah Stiles, Teaching Professor, Department of Sociology
Sivagami Subbaraman, Adjunct Faculty, Department of Performing Arts
Anne Thinglum, Assistant Teaching Professor, Department of Spanish and Portuguese
Andrej Umansky, Braman Post-Doctoral Fellow, Center for Jewish Civilization (CJC)
Chandan Vaidya, Vice Provost for Faculty, Professor, Department of Psychology
Sabrina Wesley-Nero, Associate Teaching Professor, Program in Education, Inquiry and Justice
Michael T. Williams, Assistant Professor of the Practice, Artistic Advisor to Co-Curricular Theater
Jennifer Woolard, Professor and Chair, Department of Psychology