Learning in Practice Fellowships Awarded
With the support  from the Provost's Innovation in Teaching award, the Disability Studies program has granted three Learning In Practice Fellowships to Madeleine Gibbons-Shapiro (C'21), Kenna Chick (C'20), and graduate student Jinseul Jun are among the recipients. Both Gibbons-Shapiro and Chick are disability studies minors, and Jun is a master's student in the Center for Contemporary Arab Studies.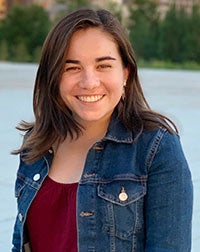 "This summer, I was fortunate enough to apply all that I've learned in my Disability Studies classes to my fellowship conducting social impact research at the Kunde Social Cafe, an organization dedicated to destigmatizing intellectual disability, in Nur-Sultan, Kazakhstan. Disability Studies gave me the skills to think critically about everything from how I interacted with the Kunde community, to the ways in which being abroad for two months affected my own mental health and my connection to care networks, to the wording of my final social impact report. I am beyond grateful to be a part of an academic program that continually challenges me, motivates me, and supports me, both professionally and personally."

Madeleine Gibbons-Shapiro (C'21), disability studies minor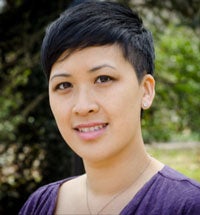 ---
The Innovation in Teaching award has also afforded the Disability Studies program the opportunity to welcome Dr. Mimi Khúc as a Scholar/Artist/Activist in Residence for the spring of 2020. Dr. Khúc's scholarship and arts work at the intersection of disability studies, mental health, and critical university studies will contribute to furthering Georgetown's goals of addressing ableism in the university and developing sustainability and wellness for the community. She will be teaching Introduction to Disability Studies (English 270).